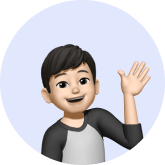 Hello, I'm Waqas Ali.
Title
Web Designer and SEO Expert
Bio
I'm Waqas Ali, an SEO expert and web designer with over 8 years of experience. I help businesses grow their online presence with custom web design and SEO solutions.
Who's Waqas Ali?
Let's dive into my story. 👀
Waqas Ali
I'm passionate about helping businesses succeed online. I believe that a well-designed website and a strong SEO strategy are essential for any business that wants to reach its target audience and achieve its goals.
My Digital Showcase
Drag left or right to view more projects. 👀
Project Name
Services Offered
Project Name
Services Offered
Project Name
Services Offered
Project Name
Services Offered
Here's How I Can Help
Web design. SEO mastery. WordPress wizardry. 👀
Web Design
Creating captivating websites, each design tells a story. Merging aesthetics with functionality, ensuring every user's journey is intuitive and memorable on your platform.
SEO
I use my expertise in Search Engine Optimization to help businesses reach their target audience, drive traffic to their website, and convert visitors into customers.
WordPress
Harness the power of WordPress. Custom themes, tailored solutions, and optimized performance. Elevate your platform's efficiency, ensuring a seamless user experience.
Digital Marketing
Beyond just clicks and views, it's about connection and conversion. Crafting campaigns that resonate, reaching your audience where they are, and turning interest into action.
From The Blog
Learn. Execute. Grow. 👀
Ready to Bring Your Vision to Life?
Let's transform ideas into digital marvels. Your vision, my craft. Connect now, and let's embark on this journey together.